Whitepaper: How to Position Your MSP for Success with Microsoft Teams
Used by over 500,000 organizations, Microsoft is turning Teams into a universal productivity platform that works across operating systems and devices. Teams Apps and features are available everywhere Teams is available. CloudRadial's Teams App showcases the MSPs' visibility and accessibility to their clients..
From this whitepaper, you will learn more about how to:
Integrate your systems through CloudRadial to provide your offering entirely through Teams
Increase 'stickiness' through use of one singular client portal
Simplify deployment of updates and changes for clients
....and much more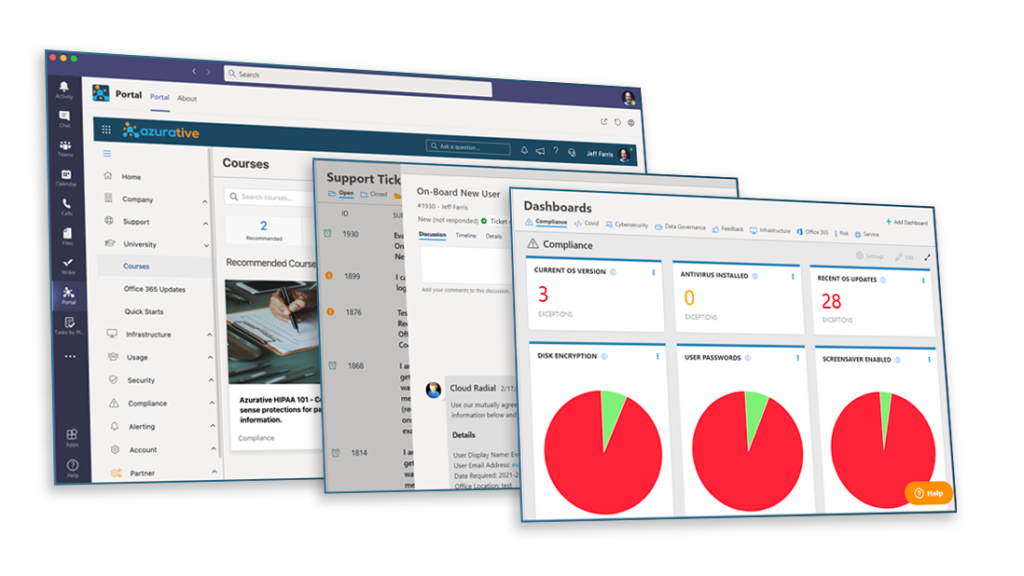 All Plans Include
Streamlined Ticketing
Online Service and Product Catalog
Automated Client Reporting
Improved QBR, vCIO & Account Management
Integrated Marketing & Communications
Increased Client Productivity
Enhanced Service Productivity
Industry Leading Security
Note: User counts based on users synced to CloudRadial from Office 365 or your PSA. Certain features may be limited based on the capabilities of your Office 365, PSA or third-party integrations. For specific questions or detailed information, please contact us.