Account Management
Leverage your existing stack to eliminate tedious meeting preparation with automatic reporting and self-service delivery. Deliver business reviews every day for every client!
Kill the QBR by Automating It
With CloudRadial, you'll deliver all your status information through your portal, so your business reviews become chances to listen. Tap into new opportunities through better client understanding and align your services with client growth.
vCIO Account Planner
CloudRadial's built-in client planner provides a central place to engage with clients to provide recommendations for future projects and opportunities.
Feed planner items from other areas of the portal to easily collaborate on a range of topics and even allow clients to add their own requests.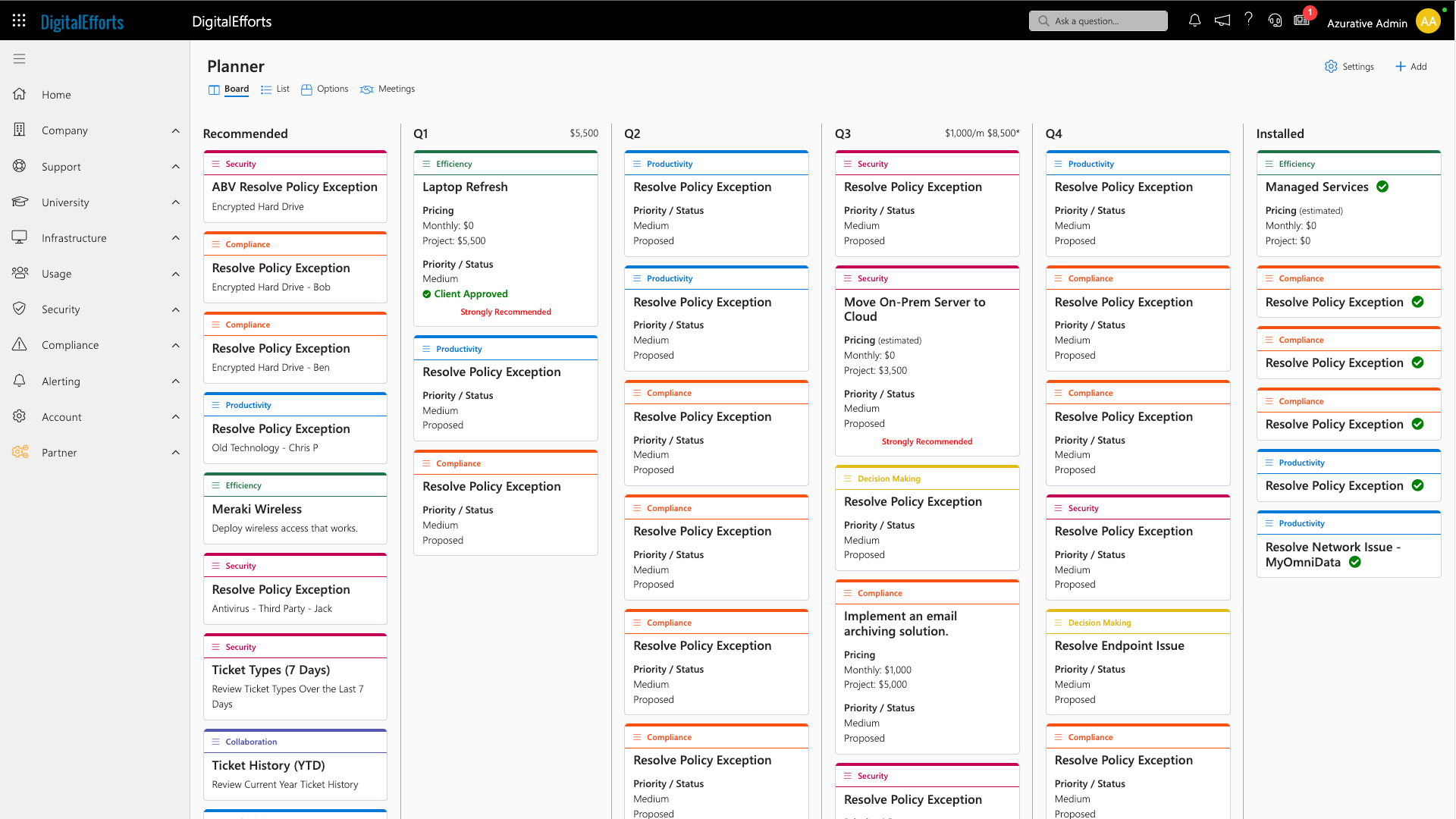 Sales Matrix
Track your core initiatives across all client accounts and account managers to easily measure consistency and implementation.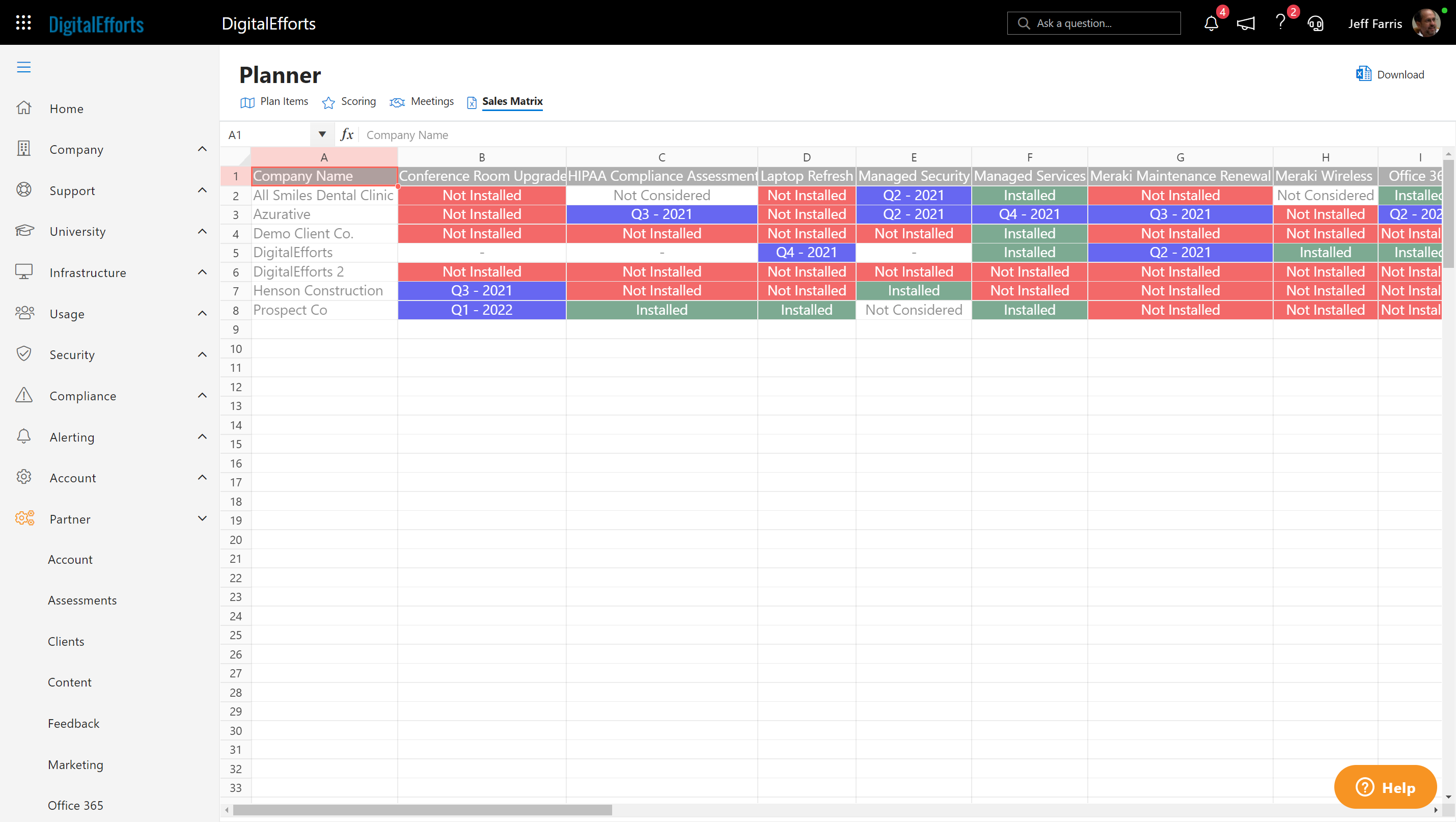 Assessments
Utilize built-in assessments for documenting the current state of controls and then easily compare assessment runs to show progress.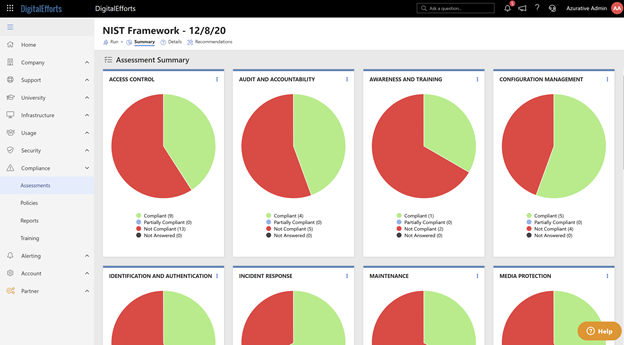 Scalable Dashboards
CloudRadial's built-in dashboards bring data together from reporting and even your external systems.
Easily create dashboards for every client and then customize them as needed.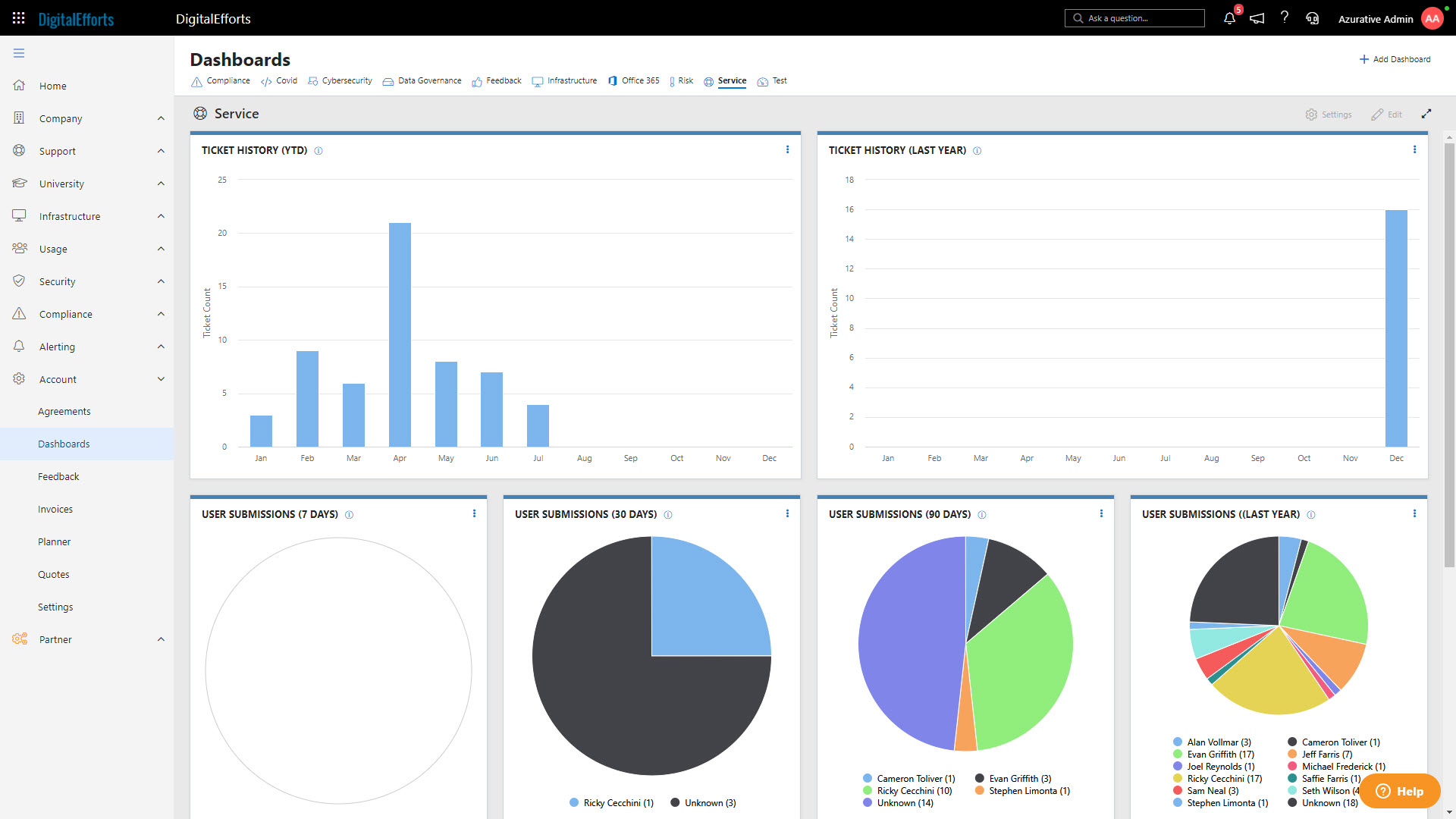 Existing Stack Integration
No more printing! Easily pull data and reports from your existing security, backup, and other tools and present a client-facing version using email or API-generated Report Archives to include in the presentation.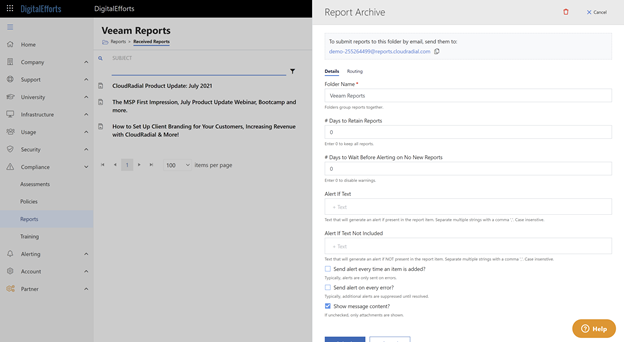 Planner Links
Easily connect portal information to planner items for easy preparation.
Office 365 Reporting
Give clients access to all of their license usage and adoption reporting without having to provide Microsoft tenant permissions.
PDF Reporting
Easily summarize portal content in custom-styled PDF reports.
Automated Policies
Give clients an automated nightly run down of any exceptions to the best practices you've defined for their account.
Third-Party Integrations
Pull in network, backup, breach reporting and more from our numerous integrations with frequently used tools.
Sales Matrix
Define your core product offerings and automatically track their implementation across all of your clients your core product offerings and automatically track their implementation across all of your clients.
Learn more about CloudRadial
Account management is just one part of CloudRadial's integrated MSP and IT service platform to help you put the "customer" in "customer service" on your path to MSP 2.0™. Learn how our other features work together to deliver a complete path to success for your business.