Better Together
For MSPs, Office 365 backup is a critical service for managed services. With SkyKick's cloud backup integration with CloudRadial, your clients have the transparent reporting, they crave right inside their client portal.
Let's face it, your clients have trust issues. The good news is that CloudRadial solves that with a client portal that shows them what you do for them – every day.
CloudRadial is the only white-labeled client portal that provides MORE than first-class ticketing. CloudRadial provides transparent backup reporting, warranty reporting, policy reporting and IT asset reporting – that your clients can understand. Client training with 28 Bigger Brains courses on M365 included, QBR automation, vCIO Planner and Assessments are just a few more features to help you land, onboard, manage and grow your clients.
Along with SkyKick, CloudRadial fully integrates with Office 365, ConnectWise, AutoTask, Syncro or Kasaya BMS.
If you want to build trust and exceed client expectations, take a moment to set up a free trial account.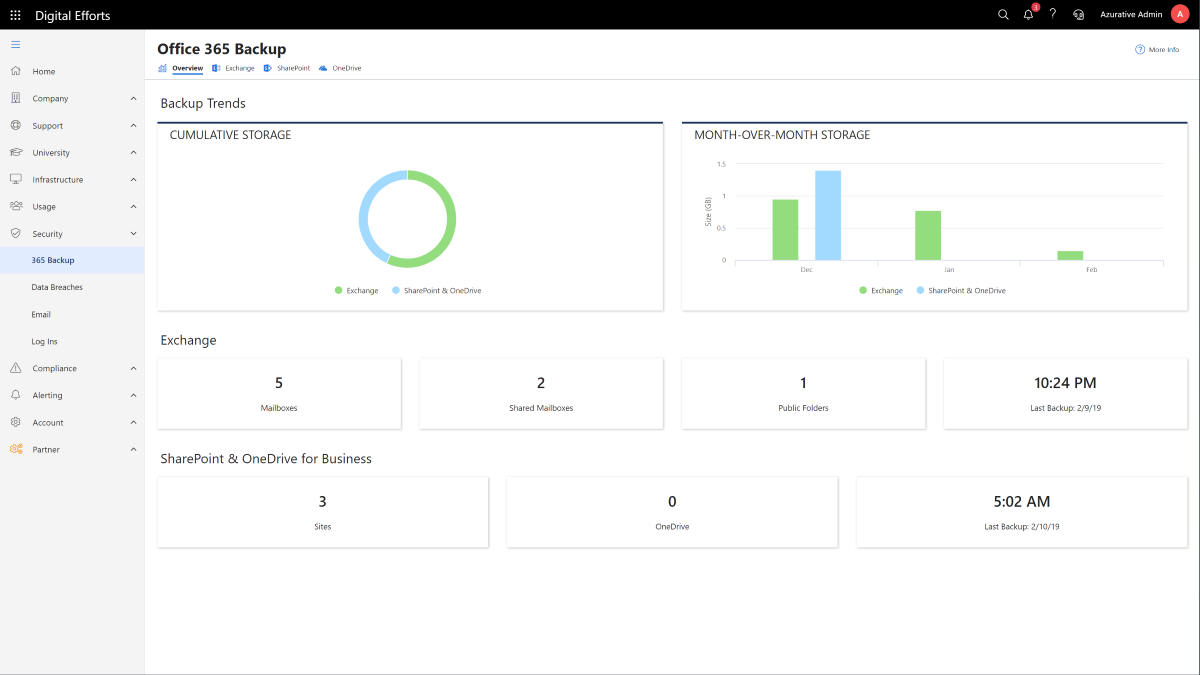 Click on image for full-screen
Features Included in All Plans
Streamlined Ticketing
Online Service and Product Catalog
Automated Client Reporting
Improved QBR, vCIO & Account Management
Integrated Marketing & Communications
Increased Client Productivity
Enhanced Service Productivity
Industry Leading Security
Note: User counts based on users synced to CloudRadial from Office 365 or your PSA. Certain features may be limited based on the capabilities of your Office 365, PSA or third-party integrations. For specific questions or detailed information, please contact us.