New ConnectWise Customer Portal
vs CloudRadial
Your MSP Customer Portal Should Be a Way to Grow Business
CloudRadial is a fresh "big picture" approach to proactive account management and growing your MSP business. A ticketing solution is a piece of your customer's experience, but there is so much more!
CloudRadial is built on a solid account management oriented foundation designed to streamline operations and grow client relationships into more revenue. A bit of automation brings all the pieces together quickly to save you time and money.
From ticketing to browsing your service catalog or viewing their IT road-map, working efficiently with customers is where CloudRadial shines. Your customers will finally see your value and now understand how you will help them with new services. This is the IT partnership your customers have been demanding.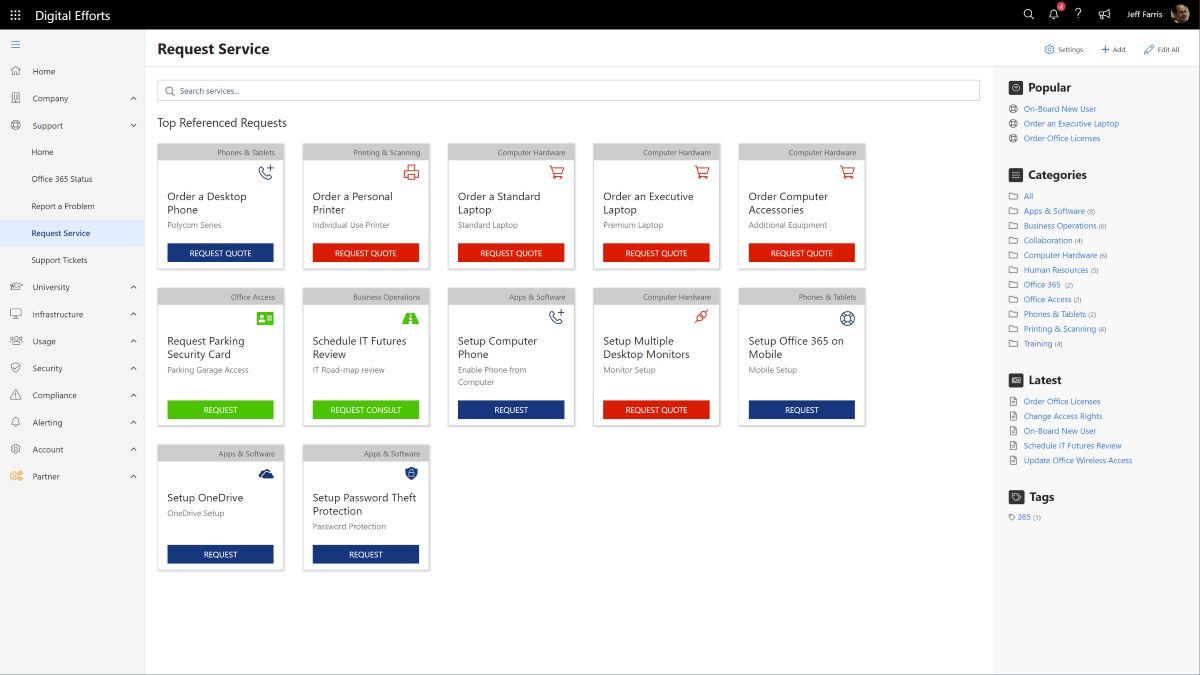 Click on image for full-screen
All Plans Include
Streamlined Ticketing
Online Service and Product Catalog
Automated Client Reporting
Improved QBR, vCIO & Account Management
Integrated Marketing & Communications
Increased Client Productivity
Enhanced Service Productivity
Industry Leading Security
Note: User counts based on users synced to CloudRadial from Office 365 or your PSA. Certain features may be limited based on the capabilities of your Office 365, PSA or third-party integrations. For specific questions or detailed information, please contact us.