- Partner Profile -
Quicktech
Vancouver BC, Canada
Dustin Cassar of Quicktech partners with CloudRadial to find a client-focused IT portal which can offer more than just ticketing.
Partner Website: https://www.quicktech.ca/
Topic: Digital Strategy
About Quicktech
In 1998 Dustin started Quicktech with his longtime friend Jon Vandermeer in Vancouver initially servicing non-profits and healthcare organizations. Today Jon and Dustin are Joined by a team over a dozen highly qualified IT professionals servicing a wide range of industries in British Columbia. The intervening decades have proven wrong the axiom that one should never go into business with friends and family but have demonstrated that a commitment to client service and innovation are keys to success as an MSP.
The Challenge – Finding More than a Ticketing Portal
Previous to CloudRadial, Dustin had used another client portal solution but wasn't getting the support that he needed to make a portal that did what they needed it to do. He never ended up rolling it out to his entire client base because it was limited in what it did. Essentially just a portal to report problems. "With CloudRadial I feel heard, it's a two way street," said Dustin "when I talk to Jeff and his team about a feature request or particular challenge Quicktech is facing, it actually shows up in the product, and it keeps showing up."
Communication is Key
Dustin says that CloudRadial facilitates a similar two-way street with his clients in that he's able to communicate with his clients better than he had been able to before using CloudRadial's broadcast messaging and email integrations. Communicating with all or just part of a client, or his entire clients list has never been easier. "If QuickBooks goes down, I can quickly tell all of my users in accounting departments and ONLY users in accounting departments across all of my clients with just a few clicks. This way I'm not sending people irrelevant information."
Mitigating Client Reporting Overhead
"We're also able to do our version of the QBR, a Technology Strategy Review (TSR), for all of our clients now without spending hours every month preparing for them" said Dustin, meaning that his team can focus on doing what they do best, instead of spending time on presenting it. Everything Quicktech does for it's clients is easy to understand from our portal, "so the time we used to spend on presentation can now be reinvested in better strategy and service delivery."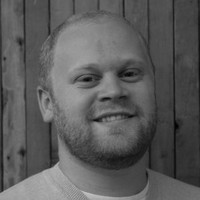 "...The time we used to spend on presentation can now be reinvested in better strategy and service delivery."
Dustin Cassar
Director of Technology & Business Development, Quicktech