PARTNER PROFILE
Nucleus Networks
Karl Fulljames of Nucleus Networks partners with CloudRadial to streamline and consolidate his clients' IT-related workflows.
About Nucleus Networks Inc
Nucleus is a Canadian managed IT services provider with offices in Victoria, Vancouver, Calgary, and Toronto providing services to clients across Canada. They have been recognized as one of BC's Best Workplaces as well as one of Canada's top 10 managed IT services providers.
For over a decade Nucleus has been providing leading Managed IT Services to a growing list of clients across Canada and currently consists of over 60 IT professionals that support over 150 organizations in both the public and private sectors, across multiple industries.
The Search to Consolidate
After using a different client portal solution for many years, Karl found that its development had stagnated somewhat. Several developments in the MSP market led Karl to look for a more comprehensive client portal that went beyond just ticketing. He also wanted to consolidate his clients' experience which was fragmented across several platforms. CloudRadial enables him to have one place to go for everything related to their IT and their relationship with Nucleus.
What Karl hadn't expected with CloudRadial was the ability to work closer, not just with his clients' end users, but also new ways to deliver reporting, QBRs, and vCIO insights to client management. This allowed Nucleus to simplify their stack, and eliminate redundant QBR/vCIO and reporting tools that had exploded in cost over recent years.
A Streamlined Experience
Karl and his team now save countless hours a month, having not only streamlined ticketing, QBRs, and reporting, but it's also given him a way to manage client approvals that just takes a few clicks per approval. Nucleus likes the process so much they are even using CloudRadial for their own internal provisioning needs. Karl says "we also find that it's easier and faster to get information when servicing clients, like who the account manager is on a given account, we use CloudRadial to find that kind of information because it's so much more straight forward than other tools we use."
"I know if it's in CloudRadial, it's correct, because it's fed by live sources of data. When you manually document things for a client over the course of decades, it's not always knowable what is and isn't up-to-date," said Chris, "I don't have that problem with CloudRadial."
He also says that broadcast and messaging functionality has been "more useful than expected" and said it "really came in handy recently during an Outlook outage, how else do you let everyone know that email is down?"
Partner Website: https://yournucleus.ca/
Topic: Account Management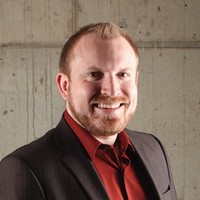 "We use CloudRadial to find that kind of information because it's much more straight forward than going to multiple different sources.

With CloudRadial, we know that the data is correct and not stagnant."
Karl Fulljames
Karl leads Nucleus Networks operations and projects teams, which includes the service desk, technical specialists, procurement, and consulting resources.