- Partner Profile -
NeoTech Networks
New York, NY
Steve Dempsey from NeoTech Networks Partners with CloudRadial to provide his clients an easy-to-use portal for many of the services he offers.
Partner Website: https://neotechnetworks.com/
Topic: Account Management
About NeoTech Networks
In 2001 Steve Dempsey started NeoTech Networks servicing residential customers in the New York City area. Over the past 20 Steve has left the residential clients behind and the grown business into a full-scale MSP serving over 70 clients by continually innovating and delivering unparalleled client service.
The Challenge – Client Portal Ease-of-use
Always staying at the forefront of technology Steve had tried client portal platforms before, but hadn't found one that delivered what he wanted to deliver to clients. He admits he never got around to fully onboarding them because they were too complicated for him and the end user. "But CloudRadial is a very well-developed platform, I can normally figure things out for myself, but when I can't there is plenty of support and documentation."
Transparent Account Management
When he got CloudRadial onboarded he found that the transparency that it enabled was a game changer. "I can now tell the client 'you see what I see'" said Steve, "so there's never any confusion about what NeoTech does for them and how well it's working for them." He added that users being able to see the status of open ticket and receive ticket updates and they come in has particularly pleased his clients.
Showcase Your Full Service Catalog
Initially starting off with a pilot group of clients, the response to the portal and all the time it's saving him, has convinced him to roll it out to all his MSP clients. "My clients using CloudRadial not only saves me a lot of time, it's also a great sales tool" said Steve saying clients who use his portal are much more likely to know about his entire catalog of services, and a lot less likely to say "I didn't know you guys did that."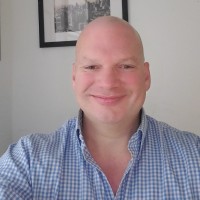 "My clients using CloudRadial not only saves me a lot of time, it's also a great sales tool."
Steve Dempsey
Steve started NeoTech Networks from his apartment over 20 years and as he says "a lot more hair ago," at first serving residential customers advertising in town newspapers. Today NeoTech Networks provides IT services to almost 100 companies.