INTRODUCING
Drag and Drop

Automations

Now available in CloudRadial's

unified client-facing portal,

this feature enables MSPs to build automated workflows for:

• Ticketing
• Onboarding
• On-demand reporting
• Triggering RMM commands
• Creating new opportunities

Forget learning code or writing complex scripts
Automate your go-to processes while giving your clients a better experience
Give your clients a familiar, Amazon-like shopping experience.

For clients, the front end looks like a simple "add to cart" and checkout process.
For you, the MSP, these actions trigger several back-end processes — that you no longer have to spend time orchestrating.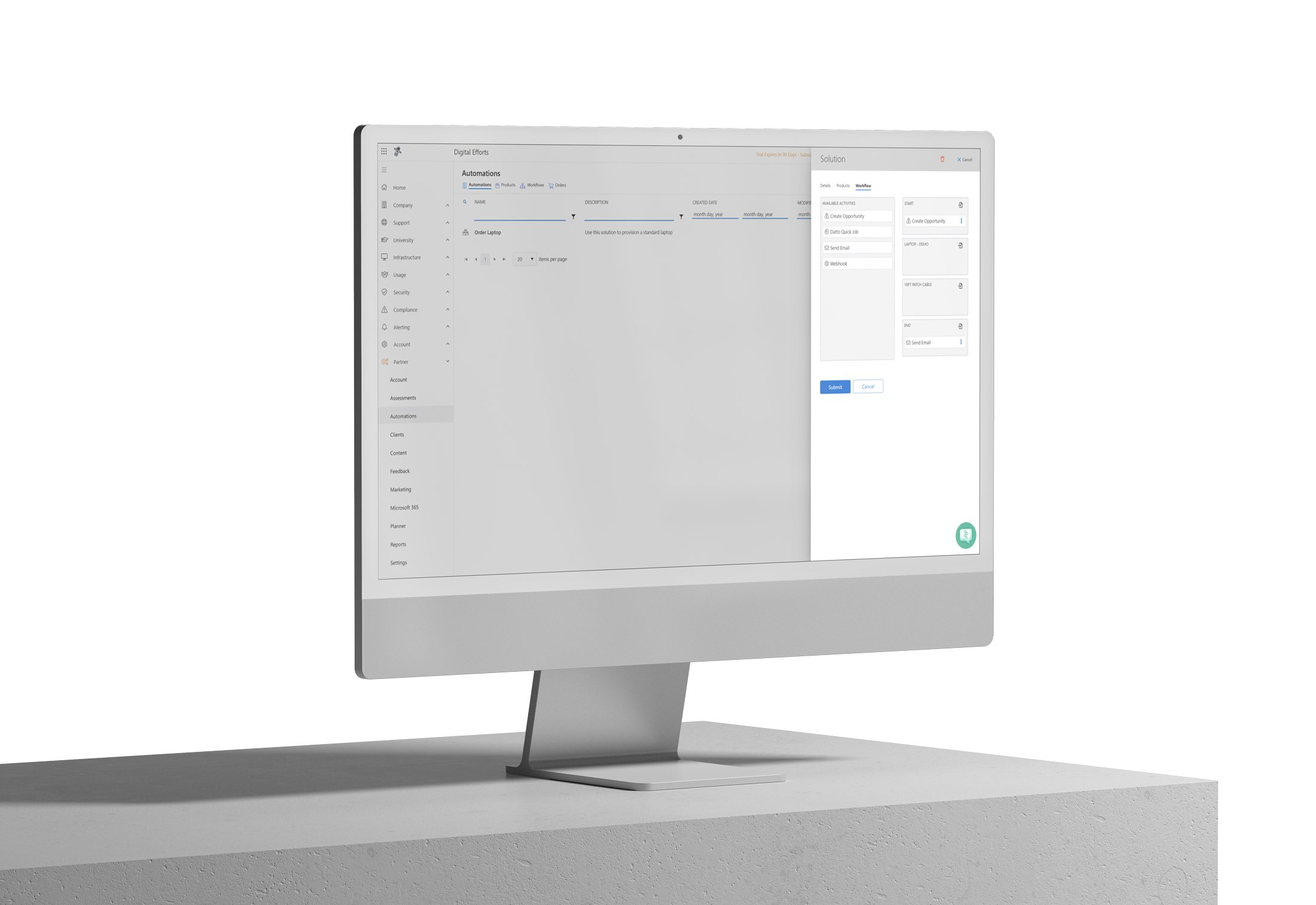 Drag and Drop Automations helps MSPs and service desk managers to:

Eliminate repetitive tasks
MSPs often get weighed down with the same tasks. Now you can stop drudge work and focus on more strategic projects.
Avoid burnout
From entry-level technicians to top-level executives, repetitive tasks can lead to burnout and disengagement. Assign mundane tasks to automated systems.
Stop inconsistent service delivery
Execute tasks like user onboarding, ordering hardware, and ticket resolutions consistently, making your entire MSP operation more dependable for clients. No need to learn code or add more integrations.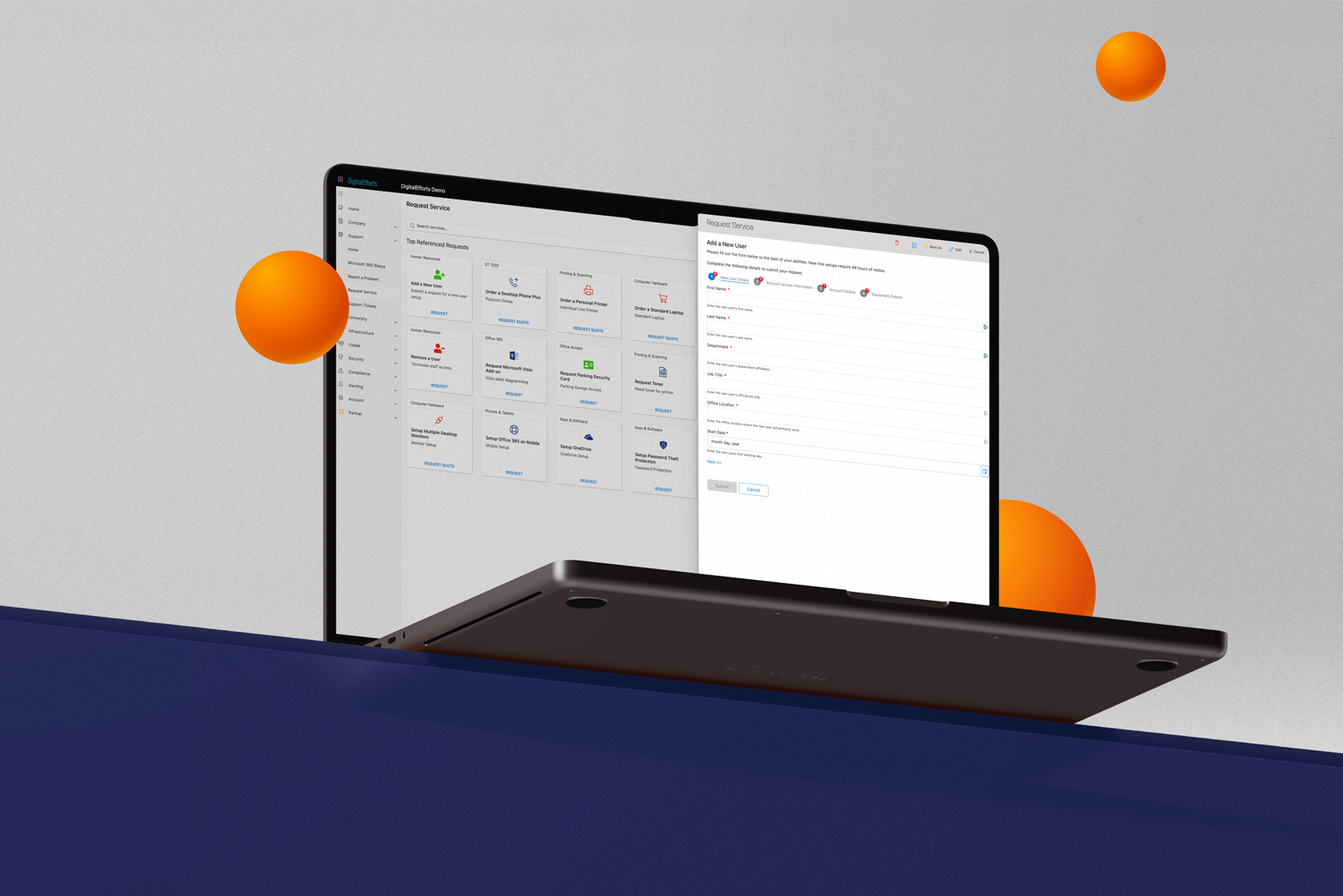 Just a few things you can enable with Automations
AUTOMATIONS
Make your customers happier by giving them results right at their fingertips
and make work easier for your service desk team