Empower your IT clients to

do more

and free yourself to

be more
Self-Service:
Ticketing, Reporting, QBRs, Ordering, Compliance, Training, Applications, Security, Provisioning, Onboarding, Triage, Solutions, IT Roadmap, Assessments, Messaging, Dashboards, Co-Management, 365/PSA Syncing, Endpoint Management, Knowledge Base
CloudRadial delivers the only Unified Client Portal™ and Client Services Automation (CSA) platform for MSPs that extends your PSA and tech stack to drive service desk efficiency and account management success.
Manage clients like you do technology
Give your clients a self-service portal with automation and integrations to add time to your day, money in your pocket, and deliver

the ultimate client experience
Do More: Empower your clients with self-service features—

like ticketing, adding new employees, ordering new services, QBR reporting, and training

—in an intuitive portal they'll love.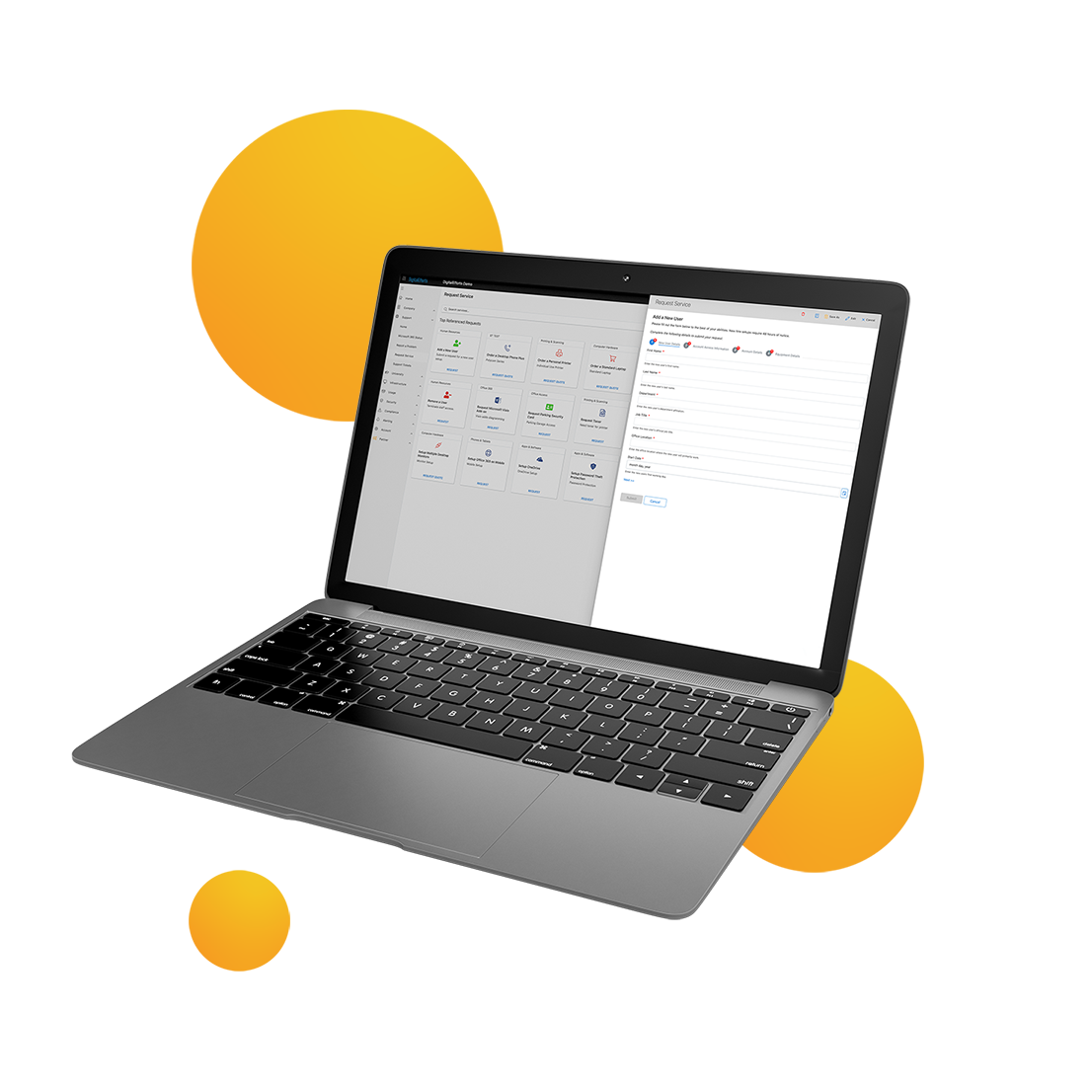 Be More:

Elevate your MSP and expand from managing IT security to managing productivity and client outcomes

for more revenue, efficiency, and profitability.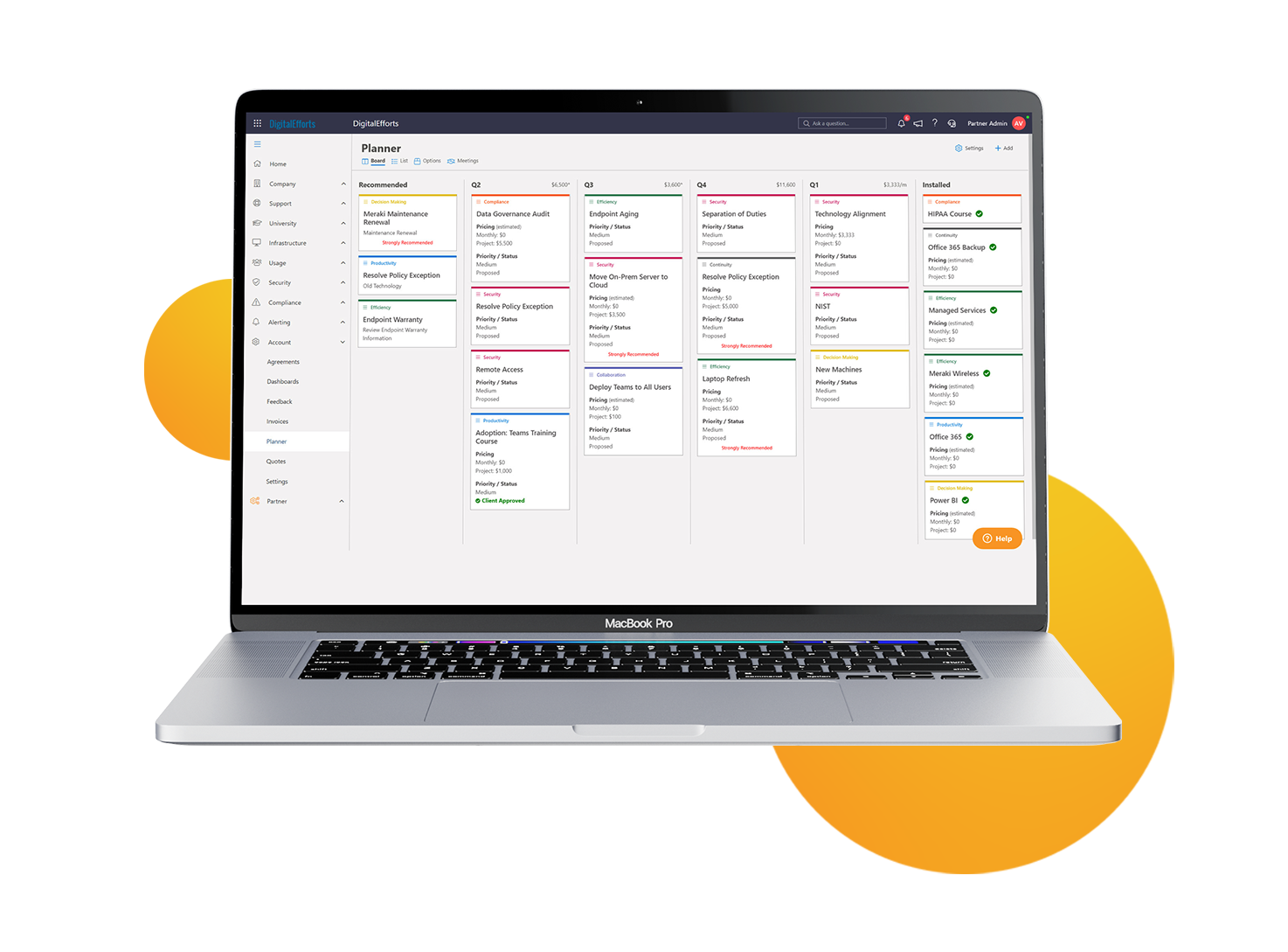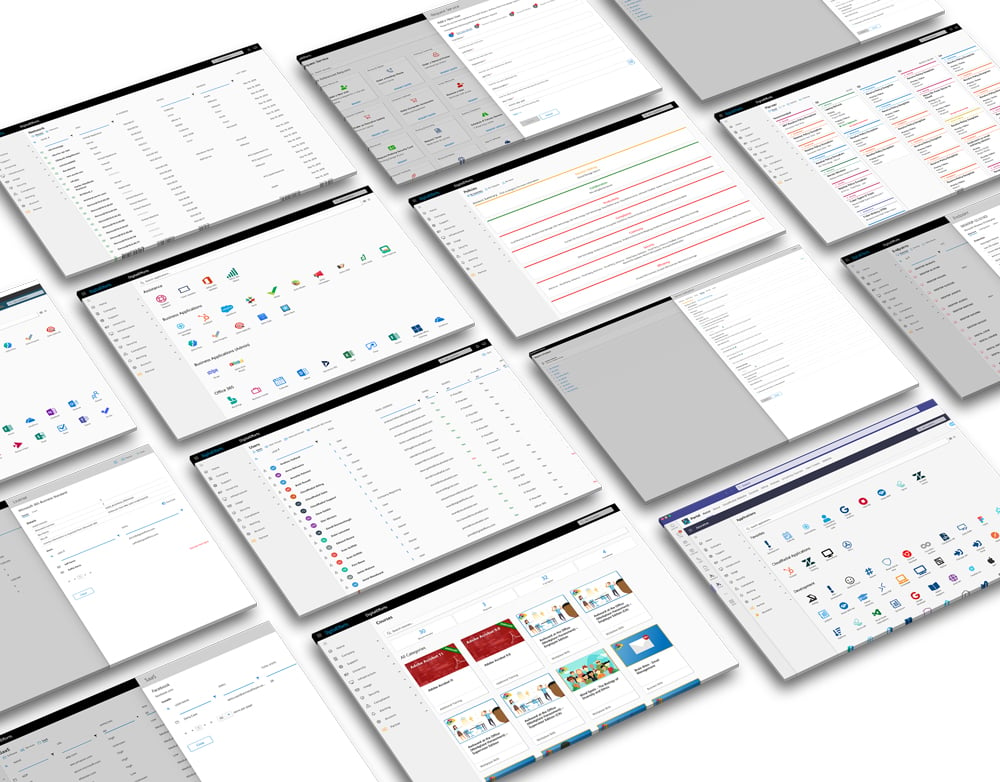 What CloudRadial Includes
Four built-in modules bring together the key elements you need to improve client engagement, silence noisy clients, and revolutionize your client experience.
We Leverage Your Existing Tools
We integrate with popular PSAs and 50+ favorite MSP tools for a complete approach to scaling your business and leveraging your existing stack
"Great platforms like CloudRadial aren't just desirable anymore – they're necessary for fully engaged MSPs. Nearly every deal we've won in the past three years has been influenced by demonstrating the platform. Customers want an online experience, efficiency gains, and workflow automation, and CloudRadial delivers all that.

From self-service content to tailored workflow automation, the ability to customize content for each client sets us apart. It's not just about fixing computers; it's about offering a solution that integrates seamlessly into their operations."
machineLOGIC
We Help You Succeed
We bring together the resources to accelerate your growth, minimize your implementation, and leverage the community
Industry-leading security
CloudRadial is as passionate about security as you are. We provide regional application and data hosting to ensure performance and compliance.