Be as Proactive with Managing and Growing your Clients as you are in delivering their IT Services
Make MSP Business Planning Easy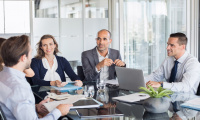 Improve QBRs, deliver strategic long-term IT Roadmaps to your clients, and build an effective MSP Business Plan – Automatically with CloudRadial.
Deliver a strategic long-term IT Roadmap to your clients using CloudRadial's vCIO Account Planner tool and automated QBR data, collected from already reported data on infrastructure, asset aging, warranty reporting, network reporting, Office 365, etc.
Roll up individual client IT Road-Maps for MSP business planning and sales projections.
The vCIO Account Planner is only one feature of CloudRadial – and only one piece of your client account management puzzle.
CloudRadial is the only MSP client portal that goes beyond ticketing with account management automation features designed to organize and grow your MSP business.
Our platform helps you be as proactive with managing and growing your clients as you are in delivering their IT services.
Get CloudRadial and provide your clients:
Single client portal for all interactions with your MSP
Service/ticketing portal
Full service catalog presentation
vCIO account planner roadmap
Automated QBR's
Customer satisfaction reporting
Office 365 reporting
Infrastructure reporting
Training courses, knowledge base articles and other self-help options
Invoices, quotes and agreements
Asset aging and warranty reporting
Backup reporting
Security breach reporting
Compliance reviews
Change alerting
Start your trial to improve sales and operations:
vCIO account planner roll-up reports
Complete ticket information with dynamic customizable forms
Tight integration with ConnectWise and Autotask
Office 365 tenant and secure score reporting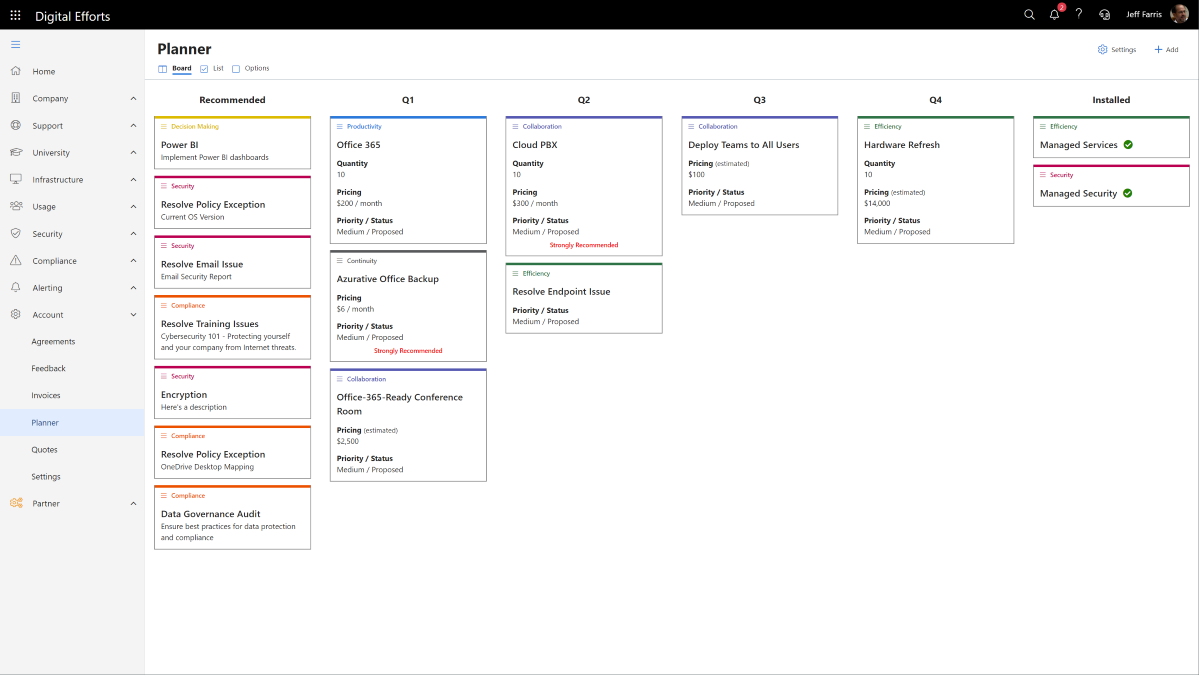 Click on image for full-screen
If your clients don't see your value or understand how you can help them with new services, you are leaving money on the table.
CloudRadial saves you valuable time by organizing all client interactions inside one portal, to build stronger and more profitable relationships.